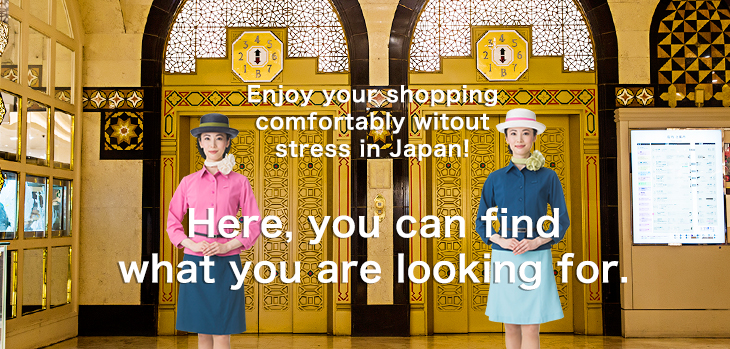 ●Wooden sculpture hina doll exhibition

◆Wednesday, January 9 → 15th Tuesday
We inherit tradition of 800 years, and Nara carving with a single knife that we prayed for staple grains abundant harvest of Kasuga Taisha Shrine features ridge corner and beauty of harmony with aspect and minute, splendid design colored in gold leaf, mineral colors that unique sharp chisel sign shows.
As for the motif, many masterpieces which included the sexagenary cycle, hina doll, design that traditional, and is new including doll for the Boy's Festival are brought about.
We watch approximately 30 points exhibition such as dolls for the Boy's Festival mainly on hina doll at this exhibition.
It is pleased as celebration of the first Boy's Festival and seasonal figurehead.

●Yuji Takahashi "children's standing doll akishino 5 size"
Male doll approximately 21cm in height female doll representing the empress approximately 18cm in height
Tax-included 334,800 yen
●Meissen and sable coat, antique excellent kiln exhibition

◆Wednesday, January 16 → 29th Tuesday
European lord noble sent great interest to art in the old days, and collection of porcelain was wealth and symbol of power culture, and the manufacturing method was mysterious, and was wrapped up, and it was excitement for secret method elucidation. After long study, Meissen succeeded in burning of the European first hard porcelain in 1710.
Porcelain sublimates to art that we cannot lack in in history with the gorgeous times. Sable coat establishes Imperial Court style of tableware coloring accessories and dining table as national kiln which France is proud of later.
By book exhibition, we exhibit work which we put technique and molding that it is difficult to reproduce such as decoration pot, doll, tableware from the world, Meissen of porcelain cultivated by the history, the 18th century mainly on sable coat to are deko period in the early 20th century for.
Please see charm of porcelain that gorgeousness that continues still attracting people even if over the times is splendid.

●Meissen "table clock of hunting"
1860-80 72cm in height a year tax-included 7,344,000 yen

●Meissen "cabaret set for two grassy places that is lapse of memory"
3,888,000 yen tax-included for 1860-80 years

●Meissen "three pug and child groups"
1894-1910 9cm in height a year tax-included 1,512,000 yen

●Meissen "noon and night person image pair"
1860-80 approximately 35cm in height a year tax-included 4,320,000 yen

●Sable coat "Garland dessert set of Ayaka Kim"
1,944,000 yen tax-included for 1852-55 years

●7,344,000 yen tax-included for sable coat "Garland tea & coffee service of AGATHA blue Ayaka Jigane" 1,838 years
●Spring tea ceremony tool special dish exhibition

◆Wednesday, January 30 → Tuesday, February 5
We inherit tradition of tea ceremony and display more than 100 points such as Wabi, tool which stacked annual ring in the world of rust, Senke head master of a school memo work, Senke ten job work. We offer teichaseki by notice board type. I would like visit of all of you.

●12s Sotetsu Nakamura
"Kodai-ji Temple lacquer work Mie chrysanthemum black Jujube" hokumosaidaishutakumigoshofu
Diameter 7.5 X 10.0cm in height
Tax-included 2,160,000 yen