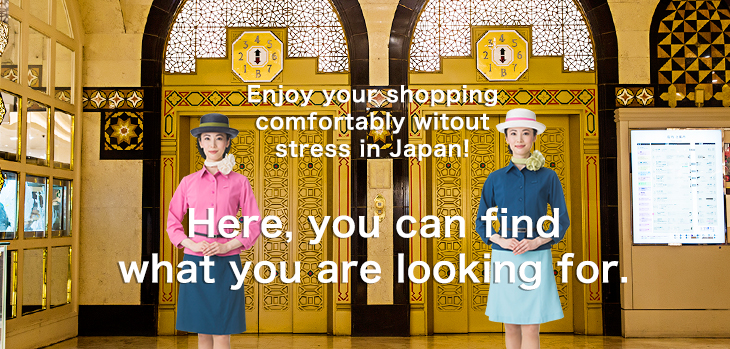 ●Beautiful Wajima lacquer art special dish exhibition of gorgeousness

◆Wednesday, October 31 → Tuesday, November 6
Lacquer work that was cultivated in long tradition, and was made art, lacquer inlaid with gold technique.
It is put for first-class lacquer tree, and dignity and personality deserving to be drift in money polished up, silver color if we call special dish.
In addition, we put works full of individuality of popular writer together and introduce.

●"Horai pine, bamboo, and plum lacquer work toso device"
28.5 X 47 X 26cm in height
Tax-included 3,564,000 yen
●Prince Sho Sugihara tea ceramics exhibition Shinichi, Koji ceramic works exhibition

◆Wednesday, November 7 → 13th Tuesday
tanharitsukui* which is counted in one of Japanese six old kilns. It is said that the wound kiln dates back to the Heian era.
As for old Tamba made before Momoyama era, a lot of pot and pots that vidro-formed natural glaze depended on to basis material of dark brown were made with hole kiln. The times dated back, and called with "grilled Tamba" "ritsukui*" when it shifted to Korea-type semiground ascending kiln, and * potter's wheel was introduced. If it becomes about time when this, glaze study becomes popular, and various glazes including red dobe, iron glaze, white glaze, itchin are brought about.
When the Edo era began, there were many superior tea sets and was baked under the instruction of Enshu Kobori and produced many ceramists under the protecting and nurturing of Shinoyama feudal clan late in Edo. We receive designation of traditional industrial art object by name of "tanharitsukui*" now. Please thoroughly enjoy many traditional craftsmanship that you inherited from ancient people slowly and carefully.
●Prince Sho Sugihara "old Tamba copying woodcutter way tea caddy"
5.9cm X height 9.3㎝
Tea-things case flower rabbit cloth of gold, Funakoshi secret path

●Shinichi Sugihara "one half of the body spare cup"
13cm X height 6.6

●Shinichi Sugihara "with oil sake bottle flower"
16.5cm *12.4cm X height 22.3㎝

●Koji Sugihara "gold and silver colored earthenware plate"
26.5cm X height 5.6㎝
●Poet - Marcestel exhibition of ... color

◆Wednesday, November 14 → 20th Tuesday
Marcestel who thinks out technique to express beautiful blur of black-and-white drawing by oil painting originally, and receives high evaluation in the world.
We are commended for Shinto shrine dedication activity from Shinto shrine central government office, and posture to introduce Japanese moral culture to for the world is evaluated and receives "Minister of Education, Culture, Sports, Science and Technology person concerned with culture commendation" and continues sending charm of Japan myth.
Please see many works which we described in rich color about the world of Japan myth valuing beauty and nature of nature such as flowers or scenery by all means at this opportunity.

●"World beginning by Creator Mikami"
1,080,000 yen that includes oil painting 10F tax

●"Bouquet of prayer of Sun-Goddess and tenujubaimei"
3,564,000 yen that includes oil painting 50F tax
●Absolutization - of the senhigashishinnichihonkakuten - beauty

◆Wednesday, November 21 → 27th Tuesday
After graduating from Tokyo art university design department, senhigashishinsakisei is aggressive, and exhibition is held in each places of the whole country, and it has every time exhibition in group exhibition "Japanese painting G6 exhibition" going around holding, Matsuzakaya Nagoya store every year in Daimaru Shinsaibashi.
It is minute while praising vitality of nature and is expressed while Japanese nature being drawn colorfully by original viewpoint, and drawing color development that we made use of characteristic of mineral colors in to the maximum.
First for private exhibition at Daimaru Shinsaibashi art art gallery; become held. Mainly on screen or masterpiece, we exhibit approximately 20 points this time.
Look at the world of Japanese painting of bright senhigashishinsakisei by all means beautifully.

●"Cherry tree" P6 mineral colors, gold leaf, silk book
Tax-included 388.800 yen

●"Poetry of light" P6 mineral colors, gold leaf, silk book
Tax-included 388.800 yen
●Dream, funhiki / kohiki Yoshihide Toma ceramics exhibition of the Rhee Dynasty

◆Wednesday, November 28 → Tuesday, December 4
There was stain such as leak inside and outside leak bowl, the bowl created for the Korea Rhee Dynasty period and masters of tea ceremony at the time chose this with leak of wall and loved the scenery. We aim at delicate hue using the light and shade of white mud and glaze of ash of tree. tenkan does work of more than 50 points of new item mainly on work of powder pull in cathedral.

●"Leak bowl" powder pull and soil ash glaze
8cm in height X diameter 15cm tax-included 162,000 yen