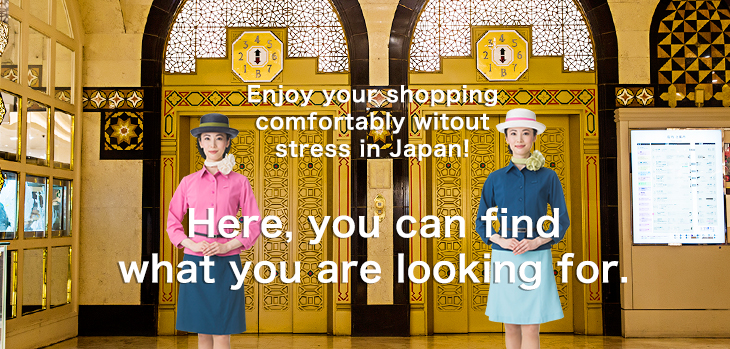 Daimaru Sapporo "pattern order suit"
Place : The sixth floor <Trojan>, <TAKEO KIKUCHI>, <P.S.FA platinum>, <black label>, <J.PRESS>, <Mackintosh London> <Paul Stuart>
Discerning pattern order to make with Daimaru.
MADE TO MEASURE SUIT
for MEN
With "pattern order suit"
In Daimaru Sapporo, we suggest suit of various tastes to request of customer. It is order suit to be able to meet request that is personal more in that. But there may be much that "we do not understand procedure well" thinks that which "it seems to be difficult" is difficult to approach even if we want to sew suit in order.
It is "pattern order" to be recommended to such an order beginner. Because ready-made article becomes base as for the advantage of pattern order, we include that it is easy to image the completion. Procedure is order beginner clearly, too, but can taste charm of order casually.
Here, we explain simple passage of pattern order. At store, the staff of each shop matches with request of customer and we let you do help to sew the most suitable suit, and to do and hold. Please order the first place of feelings only for oneself who cannot come out with ready-made suit in Daimaru Sapporo.
"Procedure of order"
stpe1
Please choose favorite cloth from cloth offering with each brand.
stpe2
You see ready-made suit of sales floor corresponding to pattern order, and please choose design causing order.
stpe3
We have you try on ready-made suit and measure.
stpe4
Please choose options such as lining or button.
stpe5
We deliver about from two weeks to four weeks later.
※Deadline varies every brand.
List of corresponding brands
Trojan
(54,000 yen - deadline when price includes tax: for approximately two weeks)
TAKEO KIKUCHI
(74,520 yen - deadline when price includes tax: for around two weeks)
P.S.FA platinum
(31,320 yen - deadline when price includes tax: for approximately 20 days)
Black label crest bridge
(84,240 yen - deadline when price includes tax: for approximately 45 days for - 60 days)
J.PRESS
(72,360 yen - deadline when price includes tax: for approximately three weeks)
Mackintosh London
(129,600 yen - deadline when price includes tax: for approximately one month)
Paul Stuart
(96,120 yen - deadline when price includes tax: for approximately four weeks)