SHINSAIBASHI BEAUTY CLOSE UP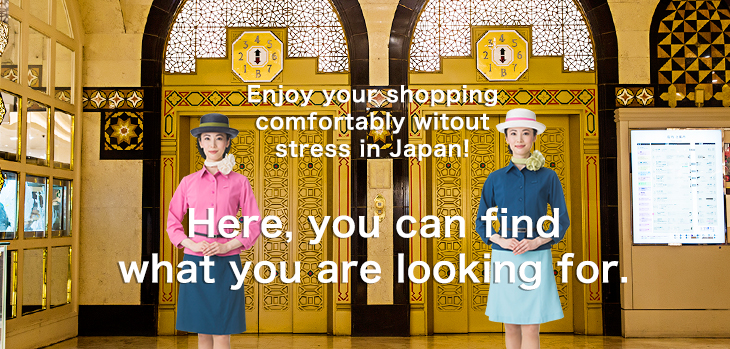 Elation cosmetics which ride out humid season comfortably!
<PAUL & JOE>
Chilly cool lotion joins discerning simple care to be completed only with oil and lotion. Let alone time when we want to tighten skin, it is recommended to refreshment after bathtime after sticky seasonal care and sports.
●3,780 yen that includes cooling lotion tax

Is chilly from moment when attached; is comfortable, and seem to be habit-forming! We can refresh both skin and feeling.
<Addiction>
For a feeling of luster up and touching up makeup after makeup. Flavor of Rose and Juniper berry makes light feeling.
●3,024 yen that includes facial mist Rose & Juniper Berry tax

Size that is not bulky is nice even if we put in the pouch ♪ Always carry, and is swish and blow for a change!
<CLARINS>
We do blow at the end of the make. finisshingumisuto which just establishes make in shower of minute micromist, and keeps the beautiful finish for a long time. We refresh feeling with flavor of damask rose!
●Fix makeup (50 ml) tax-included 4,320 yen

Ability group that won the best cosmetic award in celebrity word of mouth site! It is seasonal strong friend worried about make break☆
<CLINIQUE>
The makeup groundwork to cover pore instantly, and to show smooth, beautiful skin. We are strong in sweat and water, and the finish which is natural & mat continues for a long time. We are available from all three colors to external color.
●Each reF inning Solutions instant soft-headed Fechter (all three colors, 14 g) tax-included 4,104 yen

It is ◎. for touching up makeup in being usable from make It is reliable comfort making sticky skin silky♪
<Kanebo>
Deluxe body powder which entered classical, beautiful case which pure angel smiled at. In smooth comfortable texture, we direct smooth skin brightly.
[release limited number of on Saturday, June 1]
●In press Milan Collection body fresh Powder 2019 (32 g, SPF20/PA++) tax-included 8,640 yen

Let alone bath rise before outing by all means! On skin of flavor that is smooth in season to sweat, and is good. Many fans are looking forward to the case which design turns into every year♪
<john masters organics select>
H&H (honey & hibiscus) series that won many awards. At PREMIUM line which brand from hair salon is proud of, we can experience special care at home.
●H&H repair shampoo N (177 ml) tax-included 4,212 yen (473 ml) tax-included 9,612 yen
●H&H repair conditioner N (177 ml) tax-included 6,372 yen (473 ml) tax-included 15,012 yen
●H&H repair hair mask (125 g) tax-included 6,372 yen

With just washed hair, refreshing flavor is wonderful with good finger street indulgently actual feeling ♡!