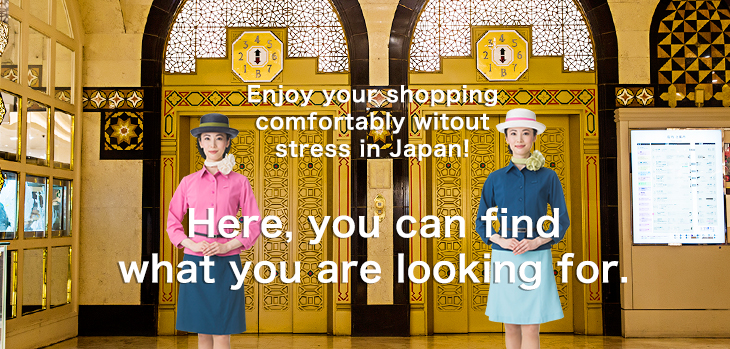 We seem to be robbed of heart by coloration that is catchy such as "macaron" and "candy" this spring.
As for the makeup item that heart is excited just to look, more moods should rise if we use. We check the latest cosmetics of popular brand promptly!

With each brand, we make make sheet that the concrete finish is plain and solve trouble point!
Ask person in charge who put on badge of lost lamb rescue team to cosmetics about trouble of make casually.
Wednesday, February 14 → We participate in campaign with each activity brand during period on Tuesday on 27th and give novelty by the first arrival toward the purchase more than tax-included 5,400 yen.
★Available only while supplies last!


Makeup Collection of feel of a material and color that are air Lee melting into skin softly.
Beautiful natural eye such as fur that it is soft with four-colored gradation KOLOR and one color of ribbon KOLOR individualizing eye and is of good quality is completion.
a.5,400 yen that includes ribbon couture eyes (14) tax
Delicate luster that melts into skin softly. Teak of loose type to grant a feeling of complexion in an uproar at from the inside.
b.Loose BRUSH (with 03, puff stick) tax-included 4,104 yen
It features slightly soft touch that put petal on lips. Shiny brightness is created through a fresh and young feeling of luster and translucency.
c.3,024 yen that includes lip Blossom (53) tax
●All are now on sale


Feel of a material that is software glow that we hid luster in inside that is bright KOLOR and mat reminding of macaron is point.
Eye shadow that it was done inspire in feel of a material that was pretty KOLOR of macaron and soft glow. In look that is lady in eye where Powder of the comfortable soft touch fitted lightly.
a.Macaron glow eyes (01 (cassis)) tax-included 5,400 yen
Though it is light reckoning feeling, feel of a material that is colorful soft glow is fresh.
b.Air league low lip (03 (macaron coral)) tax-included 3,240 yen
With translucent light Powder, we add natural luster and feeling of complexion. We individualize beauty of skin by elegance and clear color development.
c.1,080 yen that includes coloring shear teak (EX02 (light pink), refill) tax-included 2,700 yen, 1,620 yen including teak color compact tax, brush tax for face
●All are now on sale


"ejjishikku" is theme of this spring. Soft coral KOLOR Xs are moo key eyes, and add edge sao, and in impression that is COEUR beauty.
Eye shadow of pearl type that reflects in light, and adds brightness such as silk to eyelids and mat type of smooth, beautiful color development such as velvet. Take in spring from eye♡
a.756 yen that includes puresudoaishadorefiru (the left) light coral (P131), each (the right) Rose (M165) tax-included 2,160 yen, custom case tax
The light finish such as veil is attractive. When it is natural and is familiar while making use of feel of a material of skin, it is popular.
b.756 yen that includes glow on (M325, refill) tax-included 2,700 yen, custom case tax
It is deep whenever we put on veil of bright KOLOR by moisture. Lips and a feeling of unified fitting point.
c.3,456 yen that includes rouge Ann limited (PK340) tax
In eyebrow pencil of hardness that is just that can describe the eyebrows in one by one to the eyebrows with Nuance. <shu uemura> It is longtime seller item of this.
d.Hard formula (H9. oak brown) tax-included 2,700 yen
●All are now on sale


New series of makeup item. In product design letting feel sense of quality and activeness, femininity and voluptuousness attention.
Cream teak that color development that is clear with luster and good-quality brightness are fascinating.
a.3,780 yen that includes cream BRUSH (PK850) tax
Three-dimensional impression and glossy eye that is refined, and is emollient that gave gradation with one color are completed.
b.Eye glow gem (BE387 (redishubeju)) tax-included 2,916 yen
Color development of brightness to melt away, and to adapt itself to. We grant moisture and luster, fresh and young color development and add feeling to lips plumply.
c.3,780 yen that includes the rouge (RO650) tax
●All sell newly on Friday, February 16


Lip, eye, new shade and formula of teak come up. Reach spring season by accent to glisten.
Powder shining like satin adds a feeling of casual pearl to skin. To skin which is natural & Hel sea by new four irregularity that stack pickles are made in shear.
a.3,672 yen (5136 (light sima ring pink)) tax-included high writing BRUSH Powder [attributive color]
We emphasize eye by colorful color development. With heavy pigment bringing shadow on eyelids, dramatic eye make is completed.
b.3,456 yen (8271 (software pewters)) tax-included velvet shadow stick [new color]
Liquid formula of silky texture is most suitable for mixture let alone stack pickles. We combine tamanuoiru with monoIo yl known as high humidity retention power.
c.3,672 yen (5159 (sima ring brick red)) tax-included liquid BRUSH [attributive color]
Gross of creamy new sense to charm lips by soft reckoning feeling and amazing color development vividly.
d.3,564 yen (5691 (peach beige)) tax-included lip cover [attributive color]
●All release on Friday, February 16


Color play of color and adult to know if we play is theme for Aristrist feeling freely this spring. We turn on lip of soft color development melting away in eye of spicy yellow turned on boldly. Though it is chic, light makeup is completed.
On the basis of water fresh and young KOLOR with a feeling of pearl and chic dim color in nothing. If draw sharp line in dim color, in impressive eye that is cool & mode.
a.W water eyes KOLOR ink (07 (spicy yellow)) tax-included 4,104 yen
It is creamy and, at moment when we put on skin, melts away and reaches puberty lightly gently. To lips which are casual mat that pure Saga becomes more attractive if we use for lip on fascinating cheeks which flushed from the inside if we use as teak in multicolored of 2WAY type to be usable to both teak and lip.
b.Multi-paint colors (06 (Wilde red)) tax-included 3,240 yen
●All are now on sale